​​ATTENTION: AMAZON VENDORS LEAKING REVENUE
Chargebacks and Shortage Claims killing your Vendor profits? Time for ProfitGuard.
All Amazon Vendors suffer from chargebacks and shortage claims. Don't let it kill your margins and compromise your Amazon Vendor business. We're here to put things right, get back what your owed and escape the death spiral..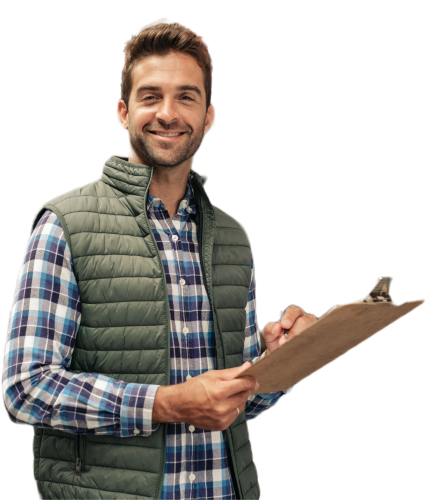 TAKE A LEAD FROM OUR SUCCESSFUL CLIENTS
Brands WAKING up to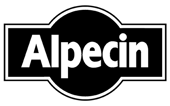 THE PROBLEM
The charges just keep coming
Chargebacks, shortage claims, price claims, invoice issues and more...
Relentless chargebacks eating away at your margin
Amazon miscounting your stock, resulting in shortage claims
Incomprehensible dispute process
Challenging communications with Amazon
Inefficient labelling and shipments, creating errors
No automation in fulfilment process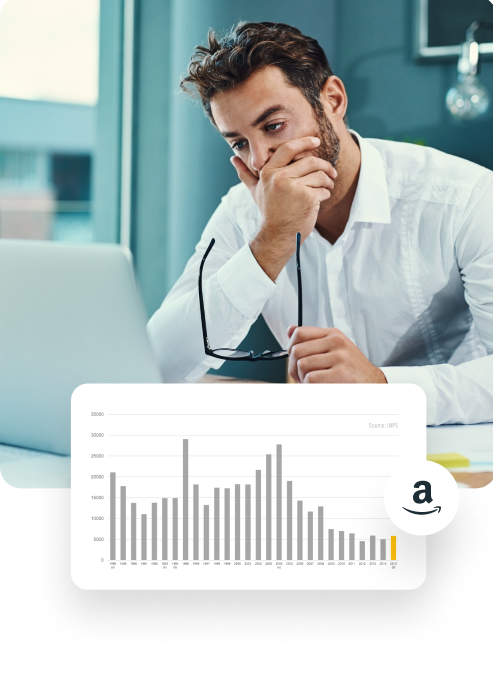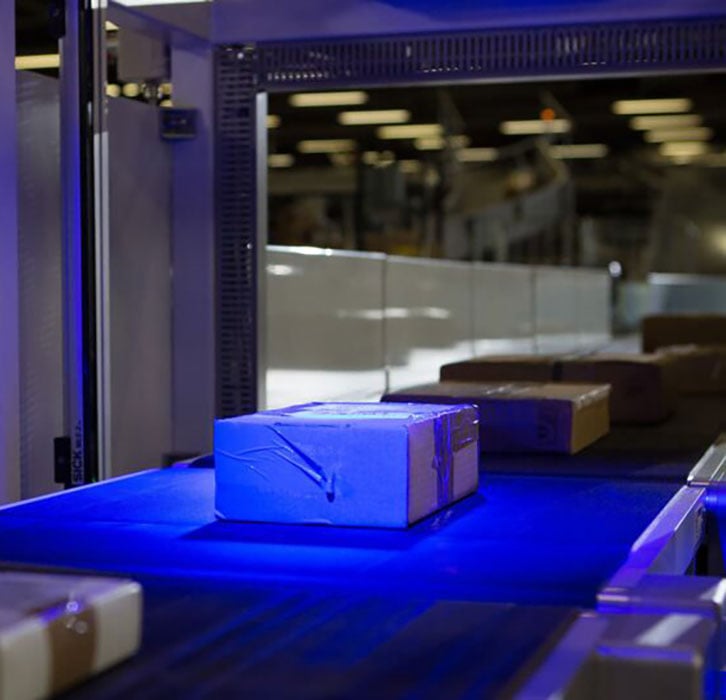 Amazon's (not so) dirty secret
Here's something Amazon won't shout from the rooftops: their automated systems for scanning and reconciling inbound Vendor stock are far from perfect.
The worst part? Vendors bear the brunt through exaggerated and inaccurate fines
These are supposed to encourage you to be compliant with their rules around shipments and inventory prep
But the goalposts move often and charges are levied automatically
Disputing them is notoriously complex
Amazon generates several billion dollars in additional revenue every single year from these fines

Every Vendor faces this issue, but unless you are proactive, the issue will spiral, placing your profitability and entire Amazon channel in jeopardy.



Don't let it put you off
Overcoming operational challenges is key to your Amazon growth
Your brand is entitled to a piece of the pie, but it's important to be aware of the pitfalls of trading with Amazon.
Amazon put their customers first and keep their suppliers on their toes.
Once you understand how they do business you'll realise that fighting against them won't get you very far.
Much better to gear your business up for servicing Amazon in an efficient manner.
This means becoming operationally efficient to reduce problems and proactively disputing fines as they come in.
You can't do this on your own.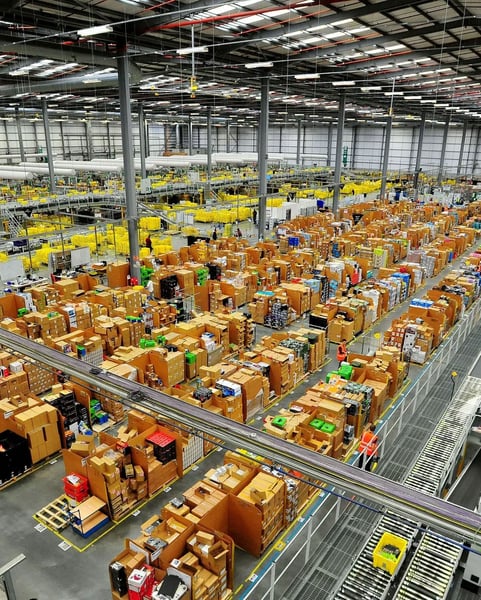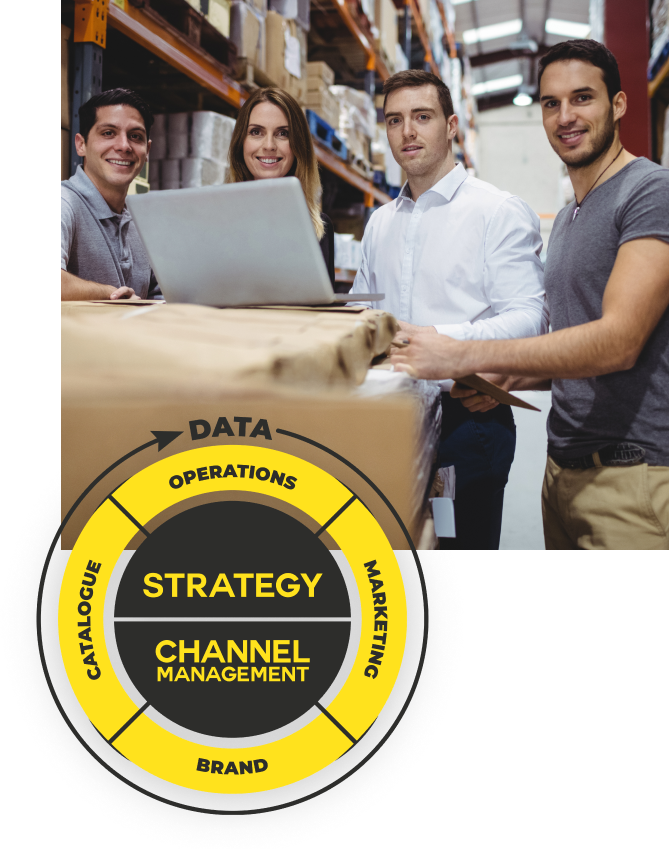 SOLUTION
ProfitGuard
​Chargeback & Shortage Recovery
Challenging the punishing chargebacks and shortage claims that are often levied incorrectly or unjustifiably is an impossible job for the uninitiated, which is why we've developed ProfitGuard.


Initial 5 year shortage claim audit, with potential to recover all charges over that period
Initial 1 year chargeback audit, with potential to recover recent chargebacks
ZERO COMMISSION ON RECOVERIES
Deep dive root cause analysis to understand how and why these charges have happened
Recommendations for reduction and elimination of future charges
Working with your team to become more operationally efficient through new order processing, labelling, shipment and data automation initiatives
Focusing on reducing revenue leakage as much as a priority as sales growth
Defending your profit


This is how deep we go to ensure your success on Amazon
Tailored Growth Strategy
Develop a unique growth strategy to rapidly scale your brand on Amazon, so you can leave competitors behind and experience unstoppable growth.
Uncover Hidden Inefficiencies In Your Account
Gain back control of your business and watch your sales skyrocket when you unlock your account's true potential and stop wasting your resources.
Become Operationally Efficient
Streamline your operations to save time, money, and effort, and enjoy the peace of mind that comes from knowing your business is running smoothly without you.
Gain Deep Insights Into Your Category's Potential
Visualise the untapped possibilities and opportunities waiting for you in your market, and finally become the leader in your category.
Unearth Powerful Keywords
Drive more traffic and sales to your products with perfectly-chosen keywords that attract your ideal customers to your product listings.
Optimise Your Catalogue
Streamline and optimise your product catalogue to maximise visibility and conversions, by guiding customers to the perfect product for their needs, every time.
Turn Browsers Into Buyers
Make your product listings irresistible and entice customers to click the "Buy Now" button without a second thought by using compelling and persuasive copy.
Stand Out From The Competition
Expertly position your products as the go-to choice for consumers and attract ideal customers who can't resist the value and quality you offer.
IT'S DECISION TIME
Now that you know this, you have two options
Option #1:
Continue as you are... fighting fires, underselling your brand, fretting about the competition and feeling overwhelmed.
Or...
Option #2:
Imagine a Vendor Central account that runs like clockwork, churning out predictable and sustainable profits.
Imagine your team empowered rather than embattled by their relationship with Amazon.
Are you ready to shift from obscurity to profitability on Amazon? To unveil hidden opportunities and drive sustainable growth?
Let's transform your brand together.
Click the button below to start the conversation.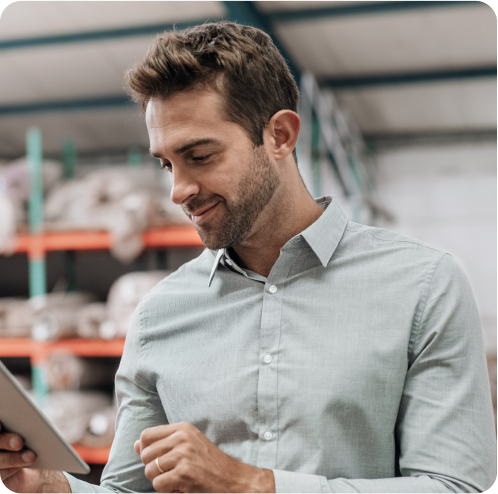 Frequently asked questions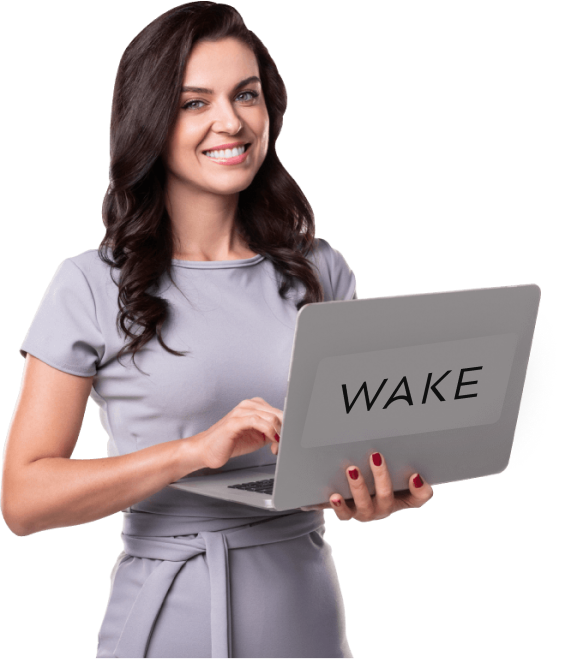 WAKE is a specialist Amazon agency, uniquely positioned to accelerate your brand's growth through meticulously crafted product listings, eye-catching creative assets, and data-driven advertising strategies.

We also offer an unmatched level of Vendor Central expertise, thanks to a team that includes former Amazon insiders. This deep well of knowledge allows us to help you navigate Vendor Central's intricacies, optimise your supply chain, and strategically position your brand for long-term success.
Our ideal clients are brands and manufacturers looking to scale their presence on Amazon, whether they are new to the platform or already established.

We have particular expertise with FMCG / CPG brands, and traditional retail brands that are struggling to manage the sudden growth they have seen since setting up their Amazon channel.

We have experience in a range of B2C and B2B categories, ranging from grocery all the way through to industrial supplies. Whatever your category, the principles of strong merchandising and a solid Amazon game plan should always remain core.
Our core strengths (and values) relate to representing your brand in the best possible light on Amazon. For too long, brands have settled for inappropriate, inadequate and inaccurate content on their listings. We're here to change that with a content team firmly focused on ranking products with the most appropriate keywords and converting the most relevant customers.
We also have the most experience in the space when it comes to Amazon Vendor Central and are here to help Amazon Vendors overcome the everyday challenges of that channel and achieve clarity and sustainable profitability.
The process begins with an initial consultation to assess your needs, followed by a tailored strategy presentation and finally, service implementation.

Number one priority is sorting out your product listings and merchandising.

This is followed by implementation and execution of a tailored growth strategy that will address all aspects that can contribute to sales growth and efficient channel operations.
Our pricing model is tiered and flexible, based on your requirements, the complexity of your account and the number of territories you are actively selling in.
Channel Management services typically start from £3000 + VAT per month and include PPC management.
We do not charge a commission on PPC spend.
Our creative services include listing optimisation, optimised listing graphics, A+ content and branded storefronts and are charged on an a la carte basis.
The timeline for results can vary but generally, clients can expect to see noticeable improvements within 3 to 6 months.

New product launches will take longer than optimisations on existing high velocity listings, due the competitive nature of Amazon's marketplace and the time it takes to "rank" a listing against the competition.



We typically require a 3-month minimum contract to ensure adequate time for strategy implementation and results tracking.
Yes, we manage both Vendor Central and Seller Central accounts, offering custom solutions tailored to each platform's unique requirements.

Our sophistication and level of experience when it comes to Vendor Central surpasses most (if not all) service providers in the space.

We can run both channels side-by-side (also known as the "Hybrid" model), however, this approach is fraught with challenges so we would always present you with the most suitable setup for your business.
Yes, we offer support for multiple Amazon marketplaces, helping you expand your global reach.

We have a lot of experience with Pan-EU expansion on both Vendor Central and Seller Central (via FBA).
Our approach is data-driven, utilising advanced keyword research tools and A/B testing to maximise visibility and conversion rates.
Yes, we have a dedicated PPC team and offer comprehensive PPC management services, including campaign setup, optimisation, and ongoing monitoring.

We keep abreast of the rapidly changing nature of Amazon Advertising and have extensive experience with Sponsored Products, Sponsored Brands, Sponsored Display and DSP.
Absolutely, we're happy to provide contact details for clients who have agreed to act as references.
Plain Speaking & Pragmatic: We value simplicity and clarity in communication, always striving to speak in plain English to make Amazon's complex processes understandable for our clients.
Forward Thinking: We are proactive, staying updated with the fast-paced changes in the Amazon ecosystem to implement innovative strategies that keep us ahead of the curve.
Data Driven: We rely on logic and data for decision-making, underlining our commitment to objectivity and informed choices.
Brand Obsessed: Our clients' brand image is our top priority, and we focus on enhancing their brand portrayal, content, and merchandising on Amazon.
Ecommerce Natives: We've grown alongside the digital era and leverage this extensive experience to help clients capitalise on the biggest retail revolution in history.
Collaborative: We believe in teamwork, both within our team and with our clients, and are committed to working collaboratively to navigate Amazon's challenges and achieve success.
Simply click the blue button to book your free strategy session so we can start the conversation and determine the scale of your brand's Amazon opportunity.